Activation/confirmation of an email is required the first time a family account is created. This is a one-time step that verifies the validity of the email being used. The activation/confirmation is done by emailing an activation link which needs to be clicked on. A sample activation email is shown here: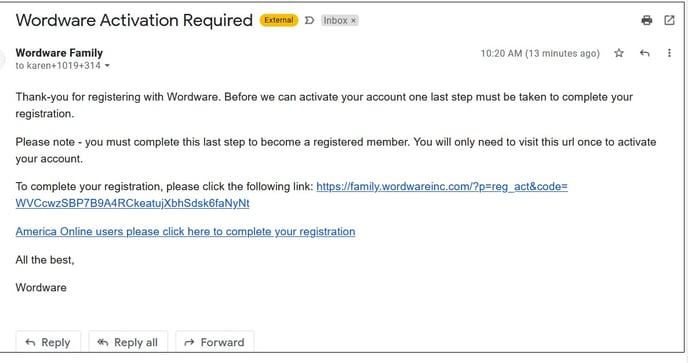 If the email activation has not been completed, parents will see this message on the family site:

School administrators will see this in the Wordware District Site>Family Dashboard: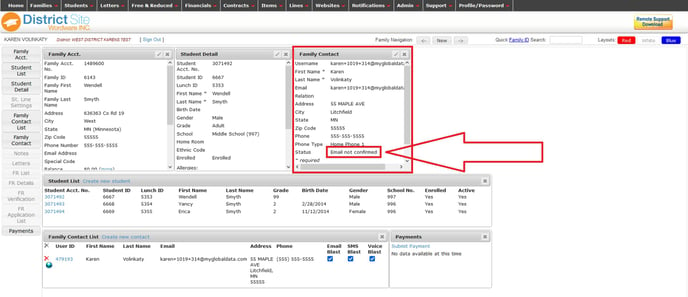 If an account has not been activated, the original activation email may be in the account holder's junk/spam folder. If they do not see it there, it can be resent. The family account holder (or a school administrator who is assisting the family account holder) can resend the activation email by going to the SmartschoolK12 sign in page (https://lobby.wordwareinc.com/) and clicking on log in assistance.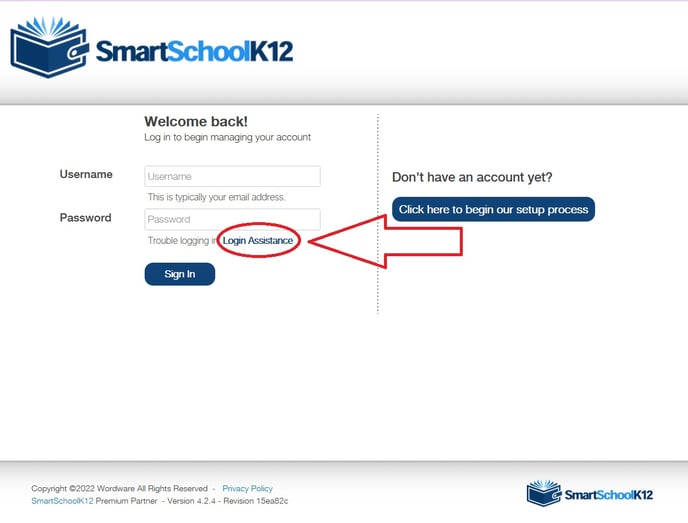 Click on "I do not see my account activation email" to resend.