This article will explain how families can receive their balance notifications in a language other than English.
Families can choose to receive their balance notifications in another language. Currently, we have options for Spanish and French, with plans to introduce other languages in the future.
When registered users are signed in to the Wordware family site, they will see the option to toggle to a different language.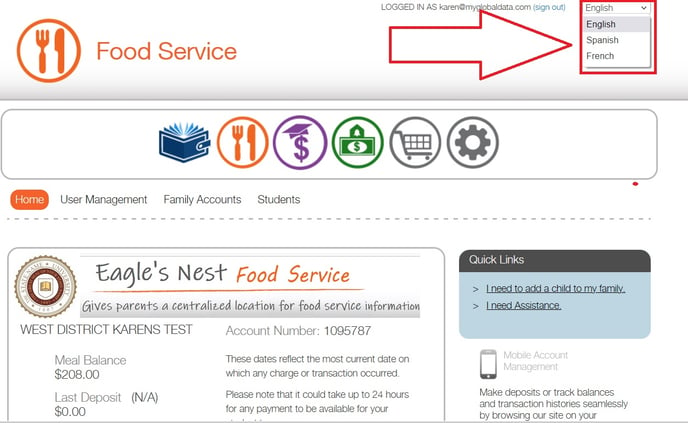 The site will then be changed to the language selected, as seen here: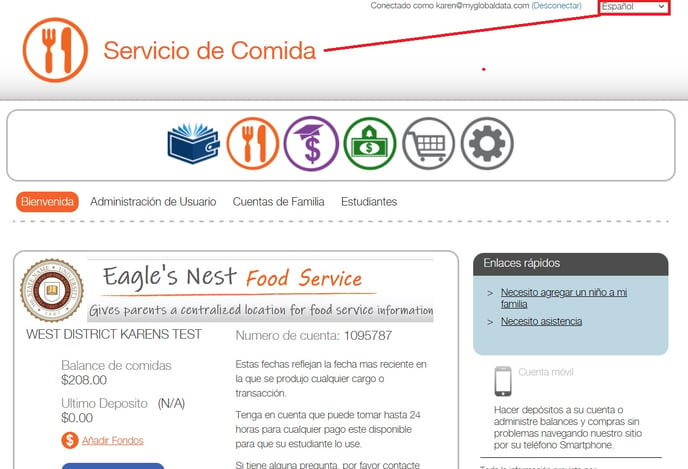 From then on, the balance notifications (email, voice and/or text SMS messages) the family receives from the school food service department will also be in their selected language. Please note, balance notifications are an additional charge. If you do not subscribe to this service, please contact Wordware for pricing.