To create an internal family note that is only visible to school administrators, go to the Wordware District Site>Families tab and search for the family. From the Family Dashboard>White Layout, click on the Notes box on the left side of the page.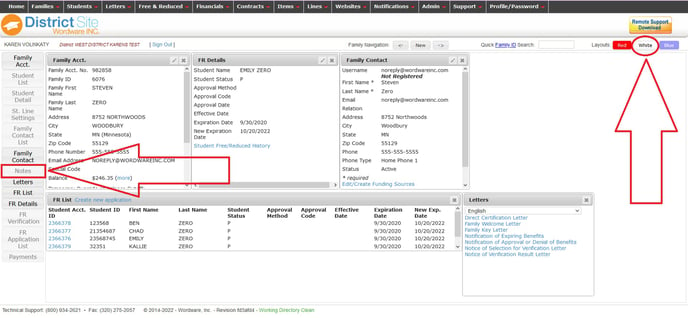 The Notes box will now appear on the dashboard layout.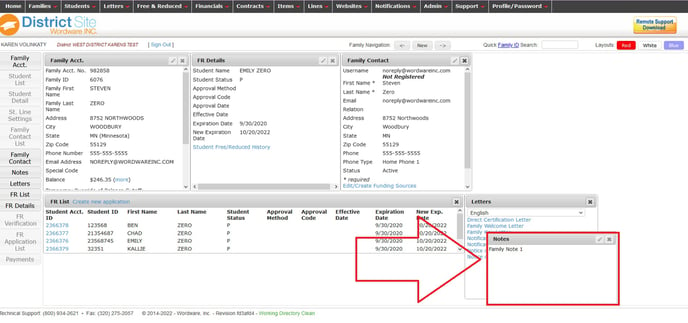 Depending on it's placement, you may need to drag and drop the Notes box to an open area of the Dashboard.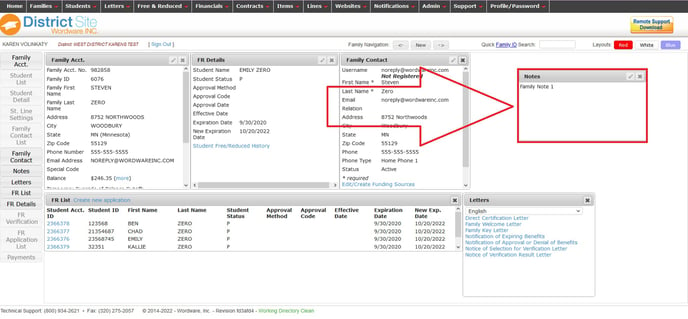 Next, in the Family Account box, click on "Show Notes."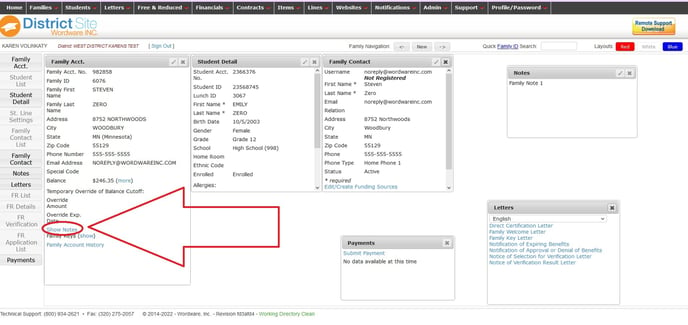 In the Notes box, click the pencil/edit to add a note.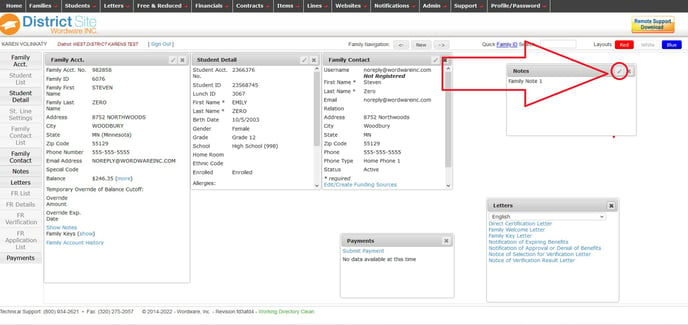 Enter the note in the Notes box. There is room for up to 500 characters/spaces.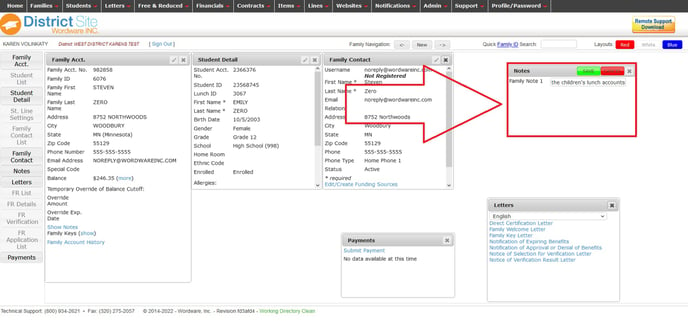 Click the green Save button to save your note.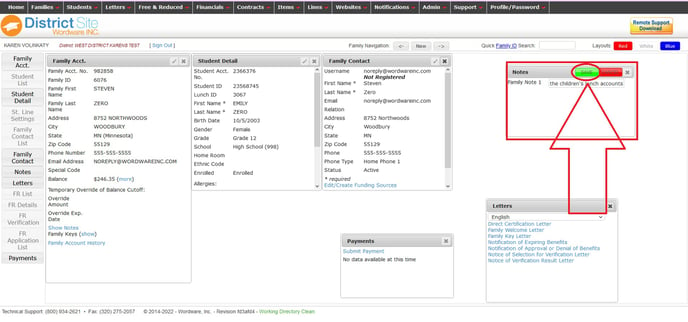 Important note: When adding a Family Note, it is very important to be sure "Family Note 1" are visible in the Notes box. This is because the Notes box has a second purpose of being a Student Line Comment box. Family Notes are visible only to school administrators who are Wordware District Site Users and are meant to store internal messages. Student Line Comments are visible to the cashiers/point of sale operators in the serving line. Student Line Comments are created by clicking on "Show Comments" in the Student Detail box, as seen here: