How do I post a payment to a family account?
To post a payment to a family account, go to the Wordware District Site>Families tab>Submit Payments.

Search for the family account (using either the family or student option) by typing in their first name, last name or Family ID. When you see the family you are looking for, click on them.

Enter the amount of the payment.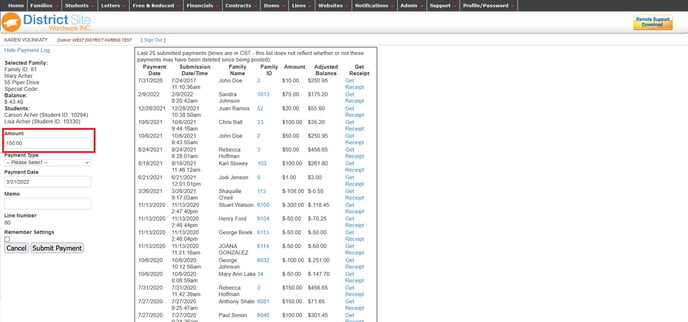 Select a payment type. For checks, enter the check number. There is a spot for an optional memo, also. Then, click Submit Payment.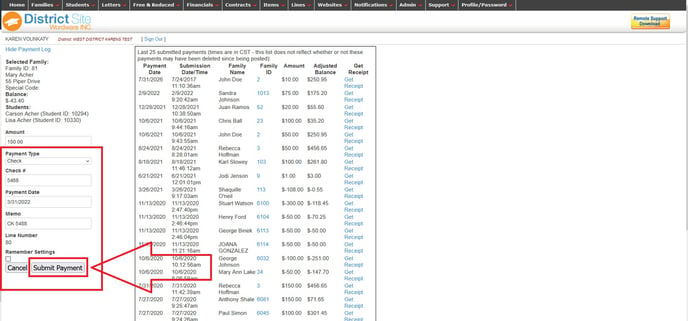 The last 25 payments posted will appear on the log on the right side of the page.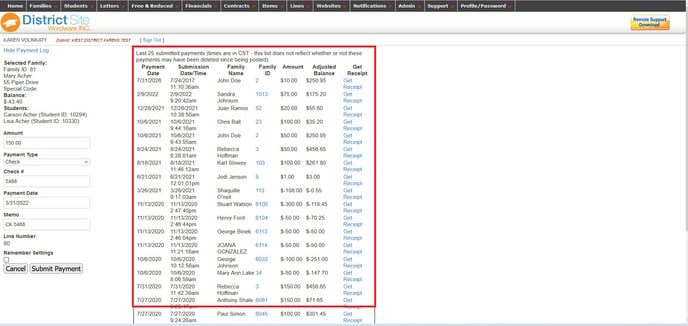 To print a receipt, click "Get Receipt."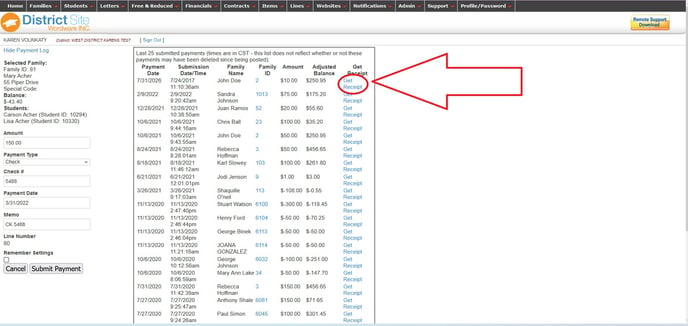 To hide the payment log for privacy purposes, click on the blue Hide Payment Log in the upper left hand corner of the page.